Preparation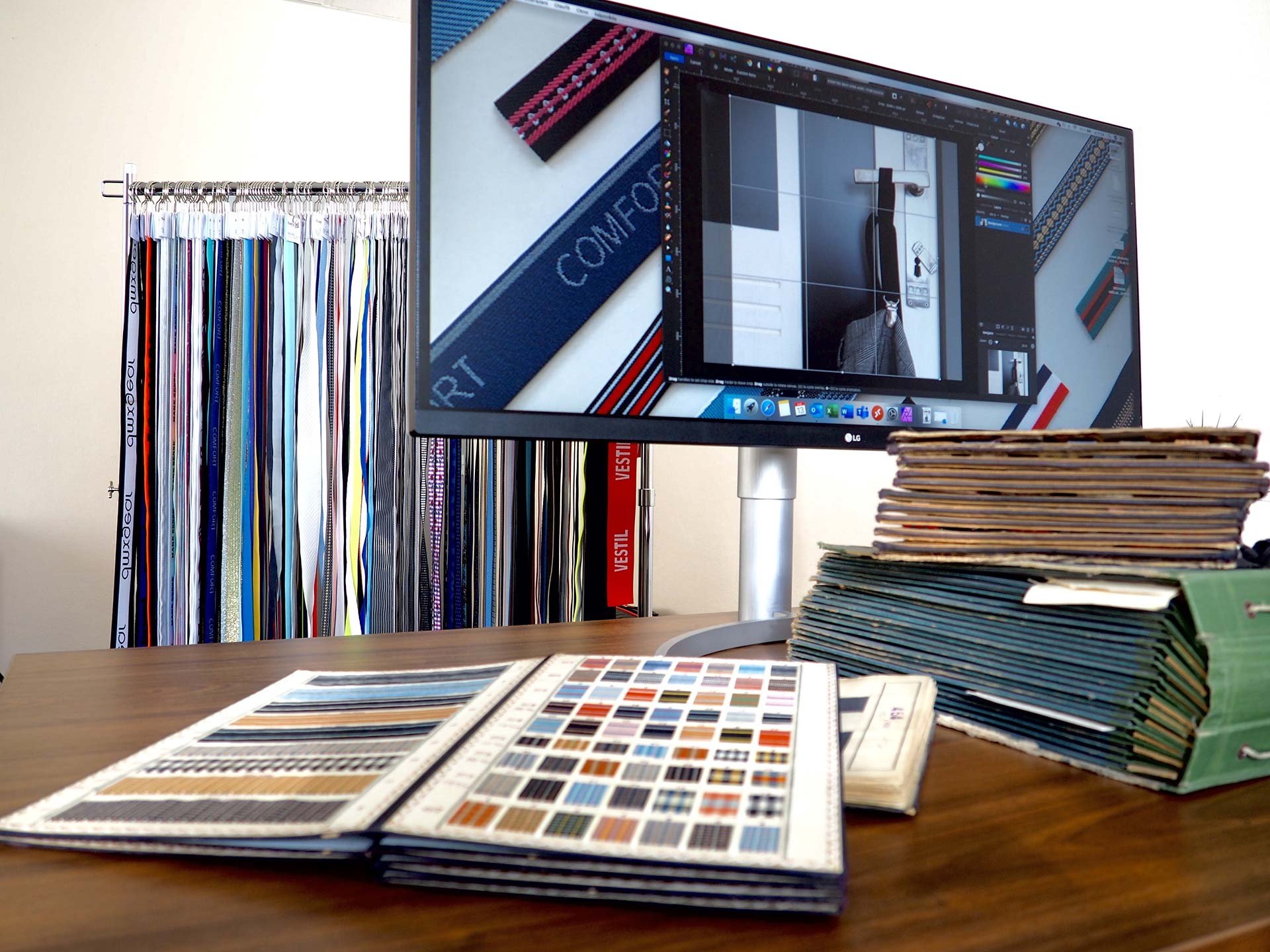 Before weaving begins, we select different yarns from a wide range of colors and a wide range of materials and use them to carefully create the warp.
Weaving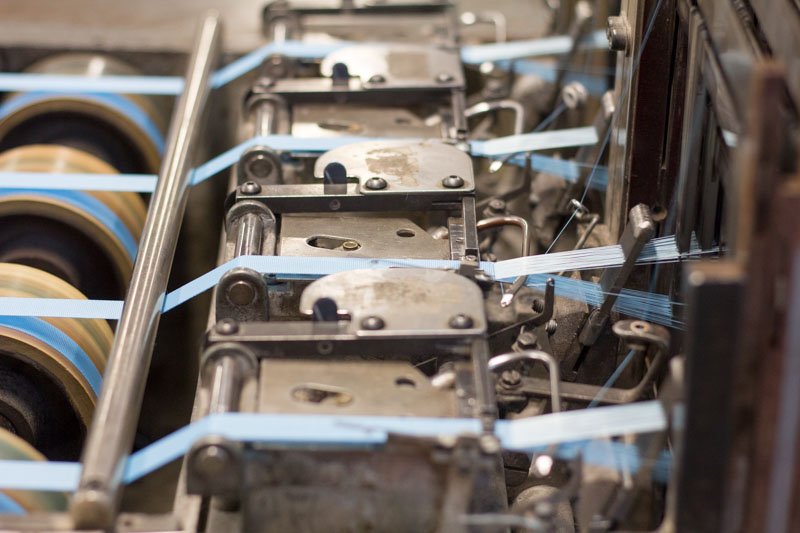 THE CORE OF OUR PRODUCTION
We make flexible and strong ribbons on jacquard looms, including inscriptions and logos.
Then the ribbon gets to its final form in other subsequent processes.
Finishing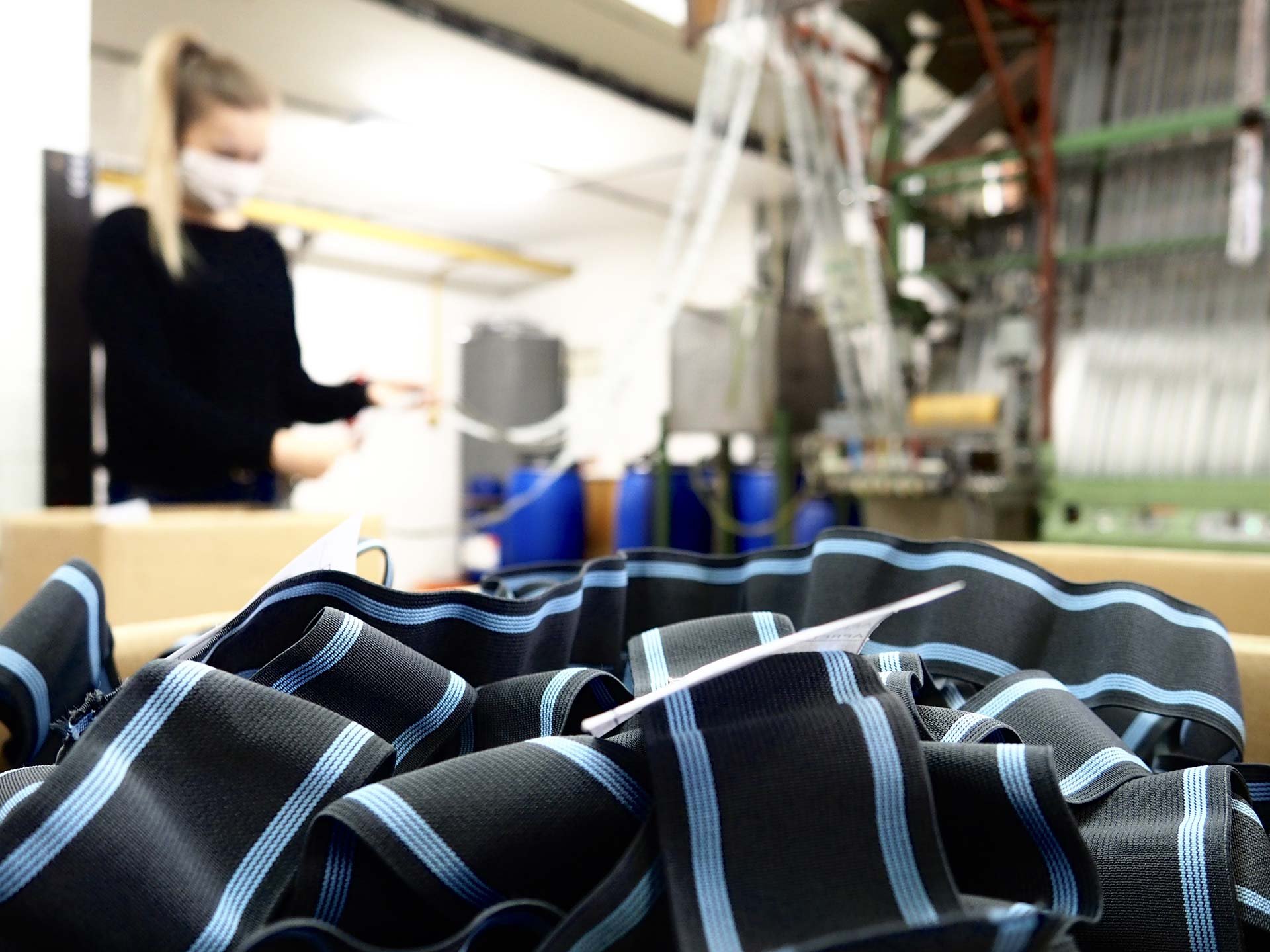 CREATING A USABLE PRODUCT
Finishing is an essential part of textile processing. The processes used in this step give the ribbon its special properties and functions.
Here there is a final surface treatment such as hydrophobic, antibacterial..
Printing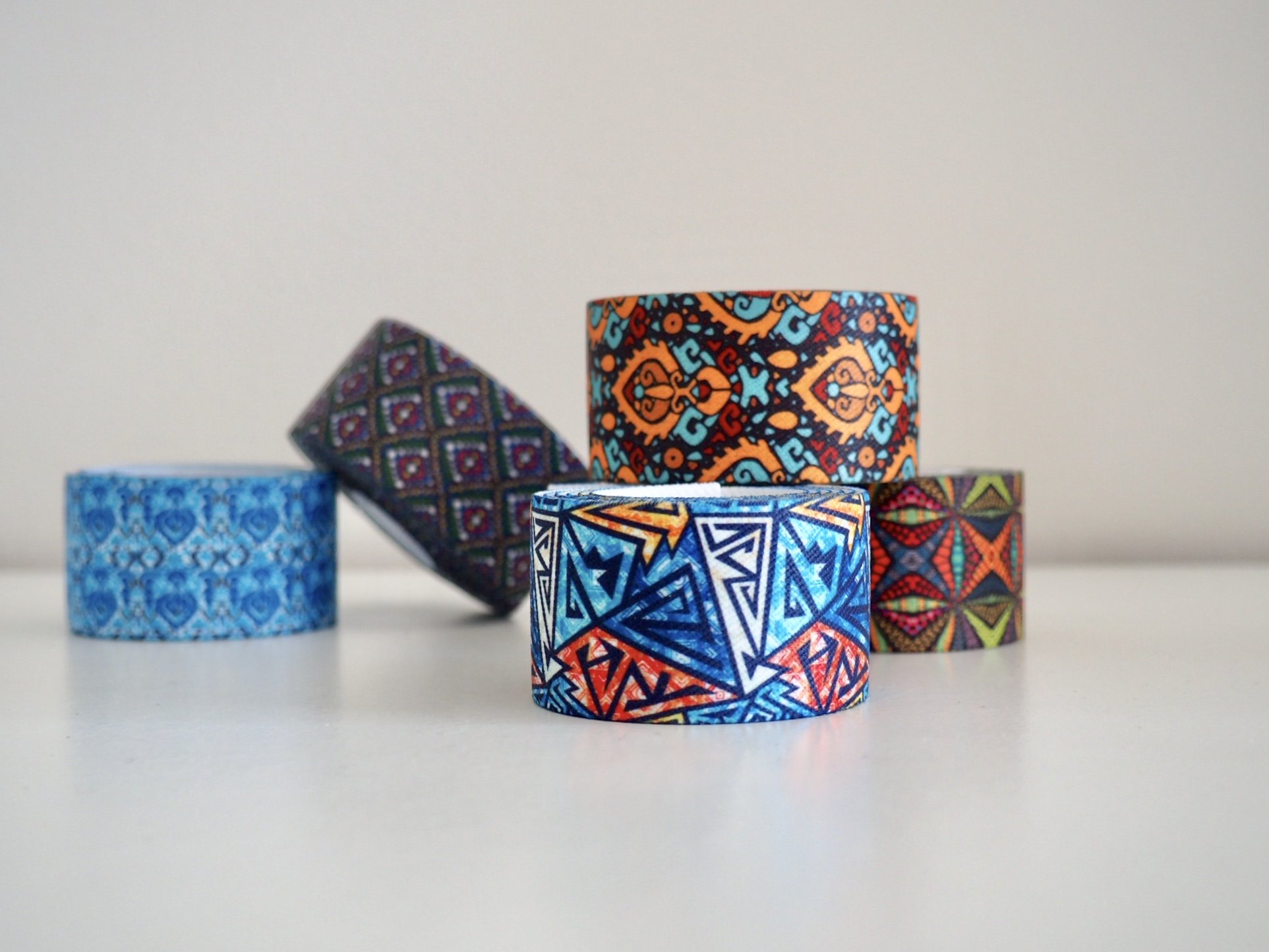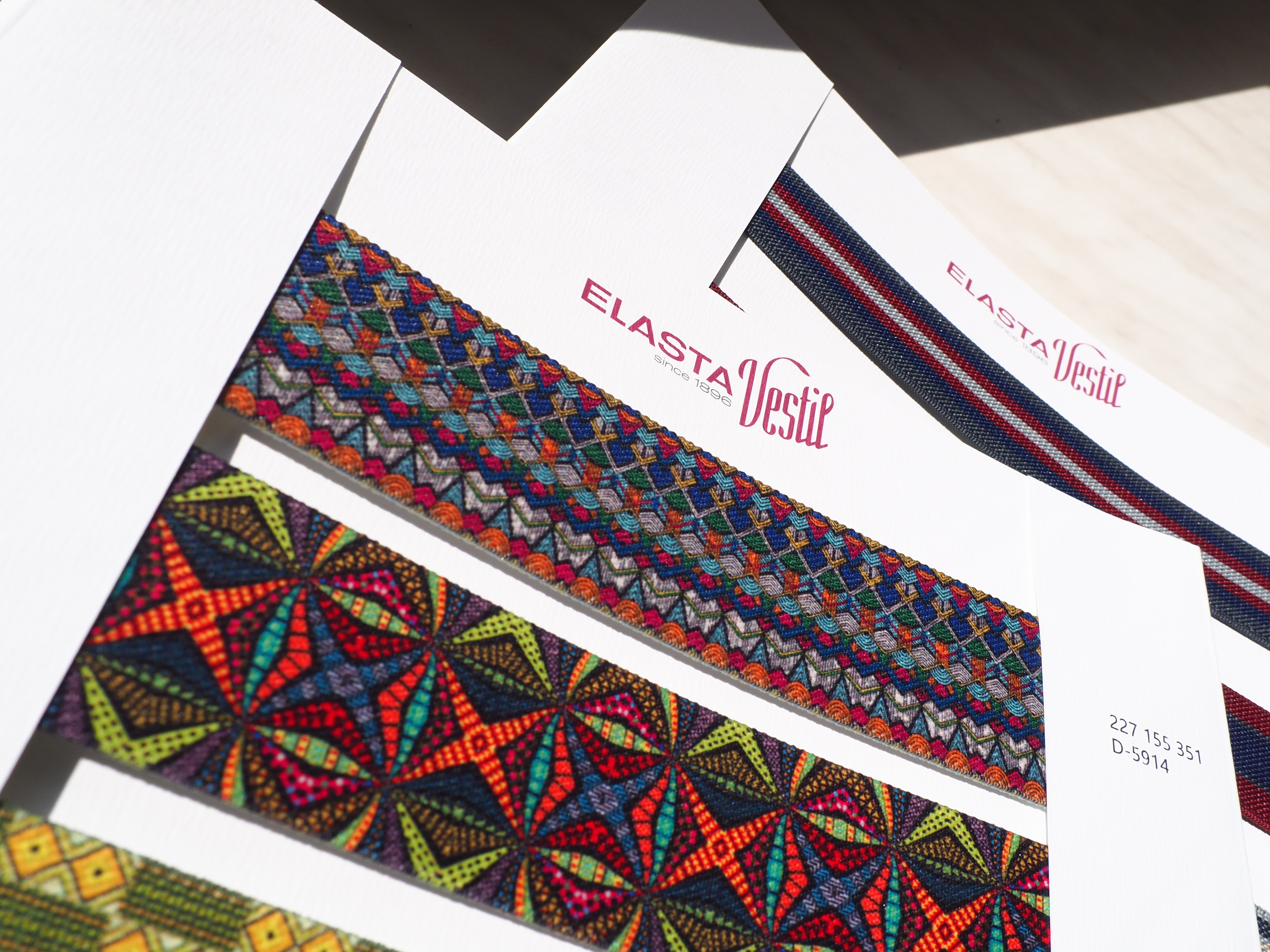 PRINT - GREAT DESIGNS EVEN ON THE SIMPEST STRAP
For this we use mainly digital sublimation printing.
It is possible to print on ribbons in widths from 20 mm.
Packaging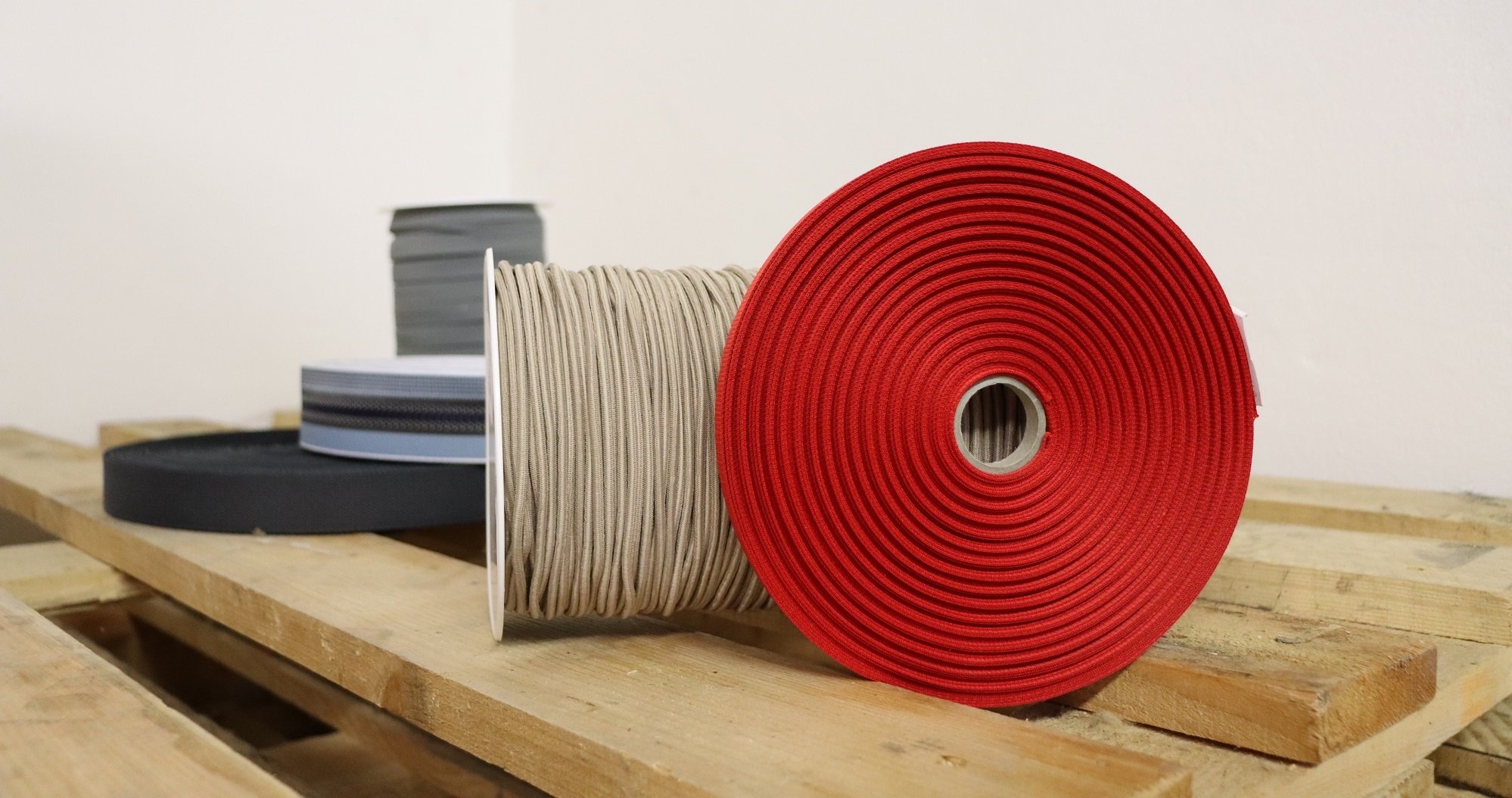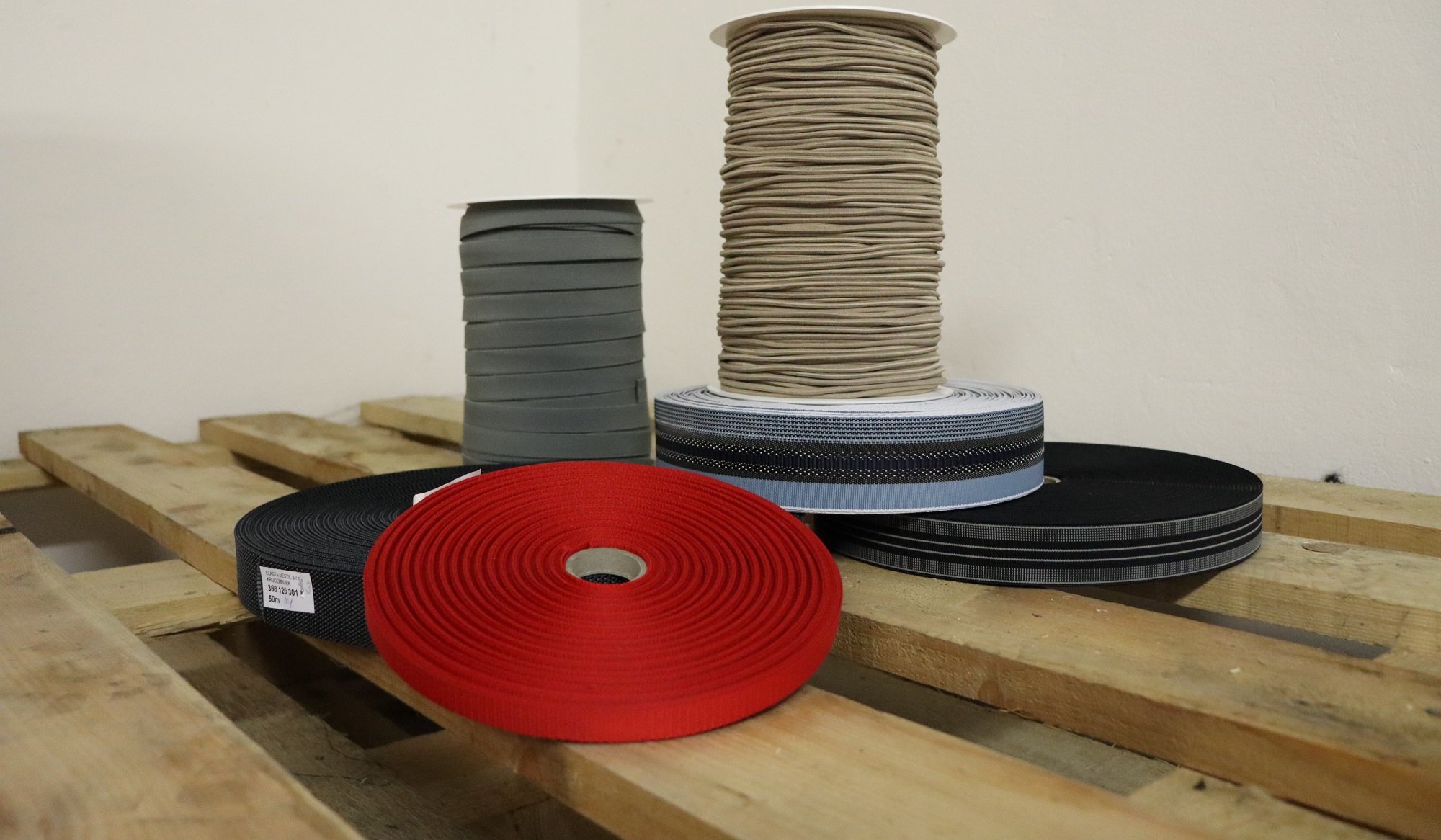 PACKAGING - COMPLETELY INDIVIDUAL
Whether we want our product on spools, wheels of 25, 50 or 100 meters, or folded into boxes or individually packed - no problem!